Marketing in this digital age means being able to utilize a wide range of media outlets to spread the word about your company, your branding, your products, and your services. This can be challenging across all stages – be it conceptualization, organization, execution, and evaluation – especially if you know you have a lot of bases and data to cover. Thankfully, for the latter, call tracking software can be used to get you the numbers you need when it comes to calls.
Challenges of Call Tracking Marketing Campaigns
Calls in themselves are very tricky components of the marketing world – because done right, they're highly efficient sources of revenue; and done wrong means they can be a great loss for you. In fact, ConversionXL numbers indicate that while phone leads become 10 to 15 times likelier to convert compared to web leads, you have about five (5) minutes within a potential lead expressing interest before you have a 100-percent chance of losing them. This increases sixfold if you let 60-minutes pass. The variable that makes it all the more tricky is that 52-percent of mobile advertisements can actually lead to phone calls. Which means, yes, you're likely missing calls right now.
Before you miss more calls here's some key ways how call tracking software from companies like Fone Dynamics can help improve your marketing campaigns:
1. Put an actual number to your marketing expenses
You're likely to have a dedicated budget not just to your marketing, but your campaigns in general. Sometimes, given the long-term nature of your campaigns, you may not have an extremely accurate look of the things happening in your campaigns. Call tracking may actually be able to identify key spots in your campaigns, be it small or large, that are hurting or helping your business succeed. This is because some call marketing software features actually enable you to determine if the campaign methods you're investing in are actually worthwhile.
In-call attribution can be done by call tracking by tagging inbound calls with a call reference. This allows you to have a particular vantage point whenever leads are converted or not, and even view particular statistics there.
Post-call attribution is similar to in-call attribution, although these allow handlers to assign values to the call that had just ended with a simple stroke in their keypads.
Sales tracking is also another feature that may be done by call tracking by allowing you to integrate CRM sales or CSV data into your call tracking software. Source information from your calls may then be uploaded into the sales data and provide you with a usable reference to track your sales.
2. Seamlessly integrate call tracking with your tools
If you have an extensive marketing campaign, chances are you're likely to use a multitude of tools to track, implement, and improve upon your plans. Some call tracking software actually allows you to integrate them into other marketing tools such as Optimizely, HubSpot, Marin Software, and Google Analytics.
Some call tracking software, in fact, have comprehensive APIs that are easily customizable that allow you to seamlessly integrate their features into programs your campaigns may need.
Secondary dimensions can also be done by call tracking software, which gives an entirely new perspective to segment and tag aspects of your report for convenience.
Call tracking software may even track responses per campaign through ad tagging, where each medium can have a specific set of tags your software has to watch out for in order to easily segregate data.
3. Precision-level tracking
Call tracking obviously "tracks" your calls, but tweak it and integrate it with your campaigns efficiently enough to get you tracking like no other. For instance, call tracking is in fact capable of tracking your calls down to the very keywords your callers are most likely encountering before they even make the call to your company. At the same time, call tracking can also attribute calls as to which campaign or campaign medium your callers are coming from before they call you. This allows you to accurately pinpoint just which parts of your campaign are successful and have the numbers to prove them.
Keyword-level tracking allows you to use your call tracking software to identify customers and data about them based on specific phone numbers assigned to leads and which particular keyword led them to that number.
Multi-channel attribution tracking is also a system call tracking software uses in order to identify which campaign channel is attributed to the phone number your callers are using. This allows you to identify if a particular ad, campaign material, post, or even website is effective or not.
Both keyword- and campaign-level tracking, as well as multi-channel attribution tracking, are being tracked by your software, and as such data analysis can be much easier to analyze just how much returns you're obtaining from your campaigns.
4. The Bottomline: Campaigns With The Right Numbers Work
A marketing campaign is not an easy thing to conceptualize, much more implement. It takes time and proper research to formulate, and even then it's not guaranteed to give you the returns you need. However, key ways on how call tracking can help improve your marketing campaigns revolve around helping you getting the statistics and data you need in order to ensure your campaigns are organized around meeting your returns of investment in the most realistic way possible. How you make this work through your campaigns, of course, depends on how you use the tips above.
Author: John Taylor | Senior Data Analyst | Fone Dynamics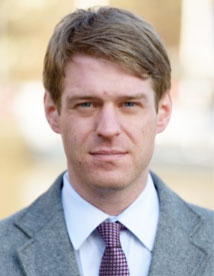 John is a long-time professional with over two decades of experience in analytics and communications technology. He works as the Senior Data Analyst at Fone Dynamics, a leader in call tracking, voice, and SMS communication. When John steps out of the office, he loves to spend time with his family and bike riding.